End of Lease Cleaning London High Quality Cleaning Service at Low Cost
We Make no Room for Mistakes with our London End of Lease Cleaning Service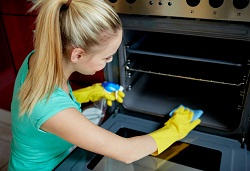 If you have finished renting your property, you should be thinking of cleaning it sooner or later so you leave it in a decent state. You do not want to leave it dirty. If you think you do not have enough time on your plate to do the cleaning, think about hiring a professional cleaning service like that of Move Out Cleaning. We are a well established, reputable and dependable cleaning company offering great cleaning services at unbelievable prices. We do understand that many of you have neither the time nor the patience to clean well and we would therefore like to help you out in whatever way we can. Whether you need us for your home or office, we can do both at a more than affordable price. Thanks to our marvelous team of cleaners, your property will be left spick and span – you wouldn't even know anyone had lived in it. We know the importance of cleanliness and we feel it is important that properties are always kept clean. If you feel the same way and you would like to book a date with us, call us now on 020 3770 9699 and we can give you a free cleaning quote. Let us carry out your end of lease cleaning in London.
Save a Great Deal of Stress with the Best End of Lease Cleaning Company in London


There are too many advantages to name when you hire us to do your cleaning. First and foremost, you will be working alongside and dealing with the best staff imaginable. All of our staff here at our company is diligent and highly professional. They won't disappoint you in any way at all. Both our team of cleaners and our customer service is professional. Each individual is highly trained and skilled and able to meet your every need. Cleaning isn't for everyone; we know that, so for this reason we would like to help you out. The second advantage you will gain from hiring us is you will save stacks of time. Time is a thing most of us have little of. We do not want to waste our free weekends scrubbing the bath or mopping floors. If you agree, hire us today on 020 3770 9699 and you won't be let down by what we can offer you. In addition, you will save a great deal of stress. Knowing someone else is doing it can really ease the pressure and strain. All in all, there are endless benefits to using our London cleaning service. There are too many for you not to book with us. Please don't miss out and call today for a free quote on 020 3770 9699.
Our End of Lease Cleaners will Leave Your Property Spotless and Shine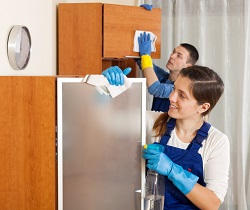 Finding a reliable company for cleaning services can be tricky. But we believe we have what it takes to meet your every need. It is indeed important to carry out end of lease cleaning; otherwise you could end up in trouble with the landlord. Leaving your rented property clean and tidy is a must, so don't forget to do it. If you hire us for end of lease cleaning, you have to provide us with nothing. We arrive fully equipped with all of our cleaning products and so on, which means we start straight away. Our London cleaners work very hard to provide you with staggering results. After the team has finished working its magic over the property, you won't believe your eyes. Floors will be shiny, worktops will be polished, dust will be nowhere in sight. You would be mad not to book with us. For further details on our cleaning services, get in touch with us now and we can help you out on 020 3770 9699.