Cleaning Services in London Call Now for Professional and Expert Cleaning
Bad Stains, Awful Odours and Dusty Shelves will Be Long Gone if You Hire Us for Cleaning Services in London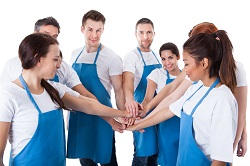 Do you require top quality cleaning services? If you do, call Move Out Cleaning today and you will be impressed by what we offer. We offer an extensive range of cleaning services for you to choose from including home cleaning, office cleaning, carpet cleaning, kitchen cleaning, oven cleaning, upholstery cleaning, and end of tenancy cleaning in London and so on. The list goes on and on. There are a variety of reasons why one would hire a cleaning company. Some of you might not have time to do it yourself. Time is a common reason why people hire us. Most do not have enough of it. Another reason is lack of skill. Many believe it's better to trust a professional company than to risk doing it yourself. For others, it could be the case that they need someone to rely on because they are away for long periods of time and thus, they can't do it themselves. Whatever the reason you have it doesn't concern us. All that matters to us, in all honesty, is that you hire us for a clean. For a free quote, call now on 020 3770 9699 and we are happy to help.
You Can Completely Trust Our Brilliant Cleaning Services Providers in London


Cleaning starves you of both energy and time. Unless you have plenty of it to begin with, it definitely would be a good idea to hire us to help you clean, otherwise you could end up more stressed than ever. You need to make sure that if you do clean, you set aside plenty of time to do it. There is a certain art to cleaning. There is a way to get rid of stains and so on. Unless you have experience and know precisely how to get rid of different stains correctly, you must let an expert do it. If not, you will do more damage than not. Stains require a certain method that must be followed unless you want disaster written all over your hands. Luckily, we have a brilliant London cleaning team that can do that all for you. Our cleaners are amazing. They know exactly how to handle and deal with each and every cleaning situation. You don't have to do a thing. Let them do it all. You do not even have to be in on the day you need cleaning carried out. As long as you send us your keys, we can do it all for you without your supervision. Trust us; we have done this for many of our regular clients. You can trust us completely. We are a legitimate company. Call us today on 020 3770 9699 for more details.
Choose from the Broad Range of Cleaning Services We Offer in London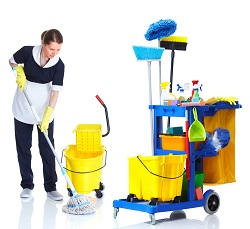 For the best cleaning services in London hire Move Out Cleaning now! We can provide you with all kinds of services: domestic cleaning, commercial cleaning, kitchen cleaning, end of lease cleaning, oven cleaning, sofa cleaning, carpet cleaning and much more. You might just be wondering what you will gain from hiring us. Let us tell you that you will gain a lot! You will gain extra time because instead of you wasting your free hours scrubbing floors and polishing work surfaces, you can use your time on something else. Plus, you will save yourself a lot of hard work. Cleaning is hard work – especially if you need a thorough clean. For example if your property is plagued with stains, you are going to need a major cleanup job. We are the ones that can do it. Bad stains, awful odours and dusty shelves will be vanished by the time we have finished cleaning. So get in touch today for a free quote on 020 3770 9699.